1
« Last post by TallOrder88 on September 22, 2020, 07:25:32 am »
Art allows you, us, to take a vacation within ourselves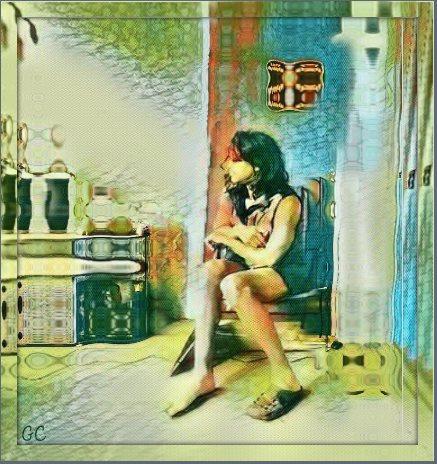 Art allows you, us, to take vacations within ourselves.
The above is 'me', and no, I don't look like that or reflect that image in every day life, not even, although wouldn't mind if I did, cause if did would be more at peace and people would be more at peace with me, in that above image is probably a better reflection of who I am, I mean I'm already that, but no one sees it.
In the above portrait I feel like a 'Maria' for some reason, a Puerto Rican gal, looking over a balcony somewhere just pondering about life, the future and self.
Young, hungry and still a bit curious about life.
We've all been there, some are still there.
If not for art, and able to project all sides, I think I'd go 'mad', although I'm sure some already think I'm already insanely mad.
I assure you I'm not though, I just don't allow 'flesh' to always define who or what I am.
Sometimes I do, when role requires it, but when a lone, I play no role, other than to comfort self, and I often do that by allowing other sides within to breathe, peer out, and relax.
Thank goodness for art.